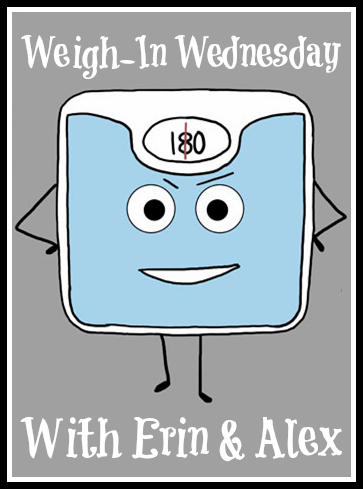 I wasn't going to post today. I was going to skip it and curl into a ball and cry.
On Monday I weighed myself and it was 214.2.... I was bummed, but I knew I probably earned that from my eating crappy all weekend. So on Monday I started getting back on track and I've been eating well. I've done this before. I'll weigh on Monday and it's bad so I kick butt and usually lose at least a pound before Wednesday. Well NOT today.
Starting Weight: 230.4
Last Week: 213.0
Today: 216.4
+3.4
WHAT?
Let me start by saying that while I was hurt and couldn't exercise, I was still losing weight but I felt flabby and gross. Since being back at the gym for a week and a half I feel more firm, more toned. My hypothesis is while I was injured and "losing" what I was really losing was all the muscle I had gained through Body Pump and RPM. I was gaining fat and losing muscle. Now it's the opposite but I still have the fat that I had gained while I was injured. That's seriously the only explanation. I've eating like crap on the weekend but NOT 3.4 pounds worth. Especially when I weighed 214.2 on Monday. I know I haven't gained FAT since then, but I have probably gained muscle.
I'm going to keep doing what I'm doing and hopefully it will even out next week. I'm mad and disappointed but I'm NOT giving up. Also, it's about to be shark week so my hormones might be being crazy. I don't know. But I FEEL firmer and less flabby than I did a week and a half ago, but I weigh like 4 pounds more.
Weird.
Anyway, hope ya'll had a good week