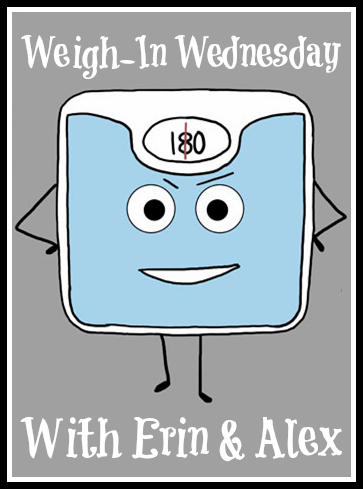 This will be my last weigh-in Wednesday.
I don't want ya'll to think I'm whimping out. I'm definitely not. I have a very good reason as to why I'm not going to weigh myself anymore. Well except at the doctor.
If you've been reading my blog for a while and can put two and two together then you've probably guessed it.
Check back later in a couple weeks to see if you guessed right.
ANYWAY. Enough with the vagueness.
I've been working my butt off! My goal is 5 days a week at the gym. I did have to up my calories but plan to still count them.
I couldn't be more thrilled to be back in RPM and I'm looking forward to getting back into Body Pump.
Starting Weight (1.2.2013): 230.4
Last week (4.3.2013): 216.4
Lost what I had gained last week. I'll take it. I feel stronger, tighter, and less flabby and that is really all I want.
Sure, I'd love to watch the scale go down even more. But for right now I'm happy with my body and more importantly MY LIFE.
First pic was June 2012 and the second was March 2013. I've come a long way!