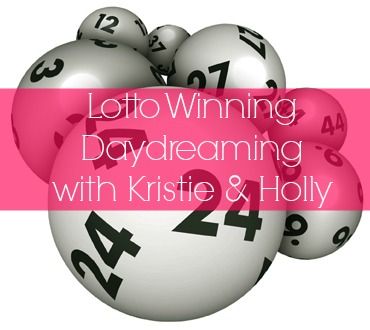 Today I am linking up with Holly and Kristie and telling you all the things I would buy if I won the lottery!
1. The very first thing I would do would be to fix up and sell my house and buy my dream house.... On a quiet beach in New Zealand. See you bitches later... Me and my babies are going to have a kick-ass accent.
2. The second thing I would do is leave a flaming pile of dog poop on my neighbors front porch... What... you don't have to be rich to do that? I'll do that when we move then.
3. I would go SHOPPING and buy whatever the F that I, Jonathan, and Hazel want. It is a rarity that I get to go shopping without knowing exactly what I'm going to buy.
4. I would buy a house for my mom, dad, sister, and brothers in whatever location they desired.
5. I would hire a maid and personal chef and their names would be Paula Deen and Ina Garten.
6. I would get the biggest bath tub in the world. I am 6'1.... My legs NEVER EVER fit into a tub. I want a swimming pool as my bathtub with jets.
7. I would take my whole family on a vacation to Italy and Hawaii.
8. And lastly I would buy a new car. With all the cool gadgets that no one really needs but everyone wants.
What would you do if you won the lottery?