Pretty sure this was after my Xanax.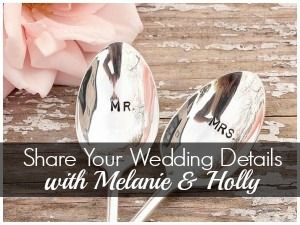 The biggest thing I would have changed about my wedding is not doing everything ourselves. The day of our wedding my mother and her BFF were in the kitchen cooking the dinner for 100 people. My sister, myself, and a couple of my bridesmaids were sweating and decorating the reception building (Which we had booked that morning... Did I mention that my wedding was stressful??) Jonathan was driving back and forth to Statesboro for things we forgot and setting up the beach with chairs and the arch (which he had made himself.) My sister did my hair and make up and pretty much all of the bridesmaids.
Let me back up. I loved my wedding. It was beautiful. But it was HARD WORK. We did everything ourselves = when I look back on my wedding day, I think of that stress... not the happiness and butterflies.
Location: Tybee Island, Ga. On the beach. We lived in Statesboro at the time and it's only about 45 minutes from there. It was beautiful. My mom rented out an entire house for all of my family and that was the best part. Without that house... It would have been miserable. The reception was in an old school cafeteria (it looked about as good as you would imagine) that we decorated with lights and made it "pretty." My mom made all the food- low country boil & Jonathan's favorite pasta salad. I know we had other stuff but I can't remember it now. We had a keg and A LOT of wine and after everyone finished that we went to a karaoke bar (This was NOT planned)
I loved my cake.
Colors: My bridesmaids wore guava colored dresses and the boys wore khaki suits.
Another big regret is not hiring a professional photographer.
Bridal Party: We had a huge wedding party. At the time all the girls and guys were our closest friends and biggest supporters. I still am close with 5 of my bridesmaids but the others have since drifted away. Jonathan is still close with all of his groomsmen.
First Dance Song: We picked this song together. I still love it to this day and my sister's friends' brother-in-law wrote it... So it feel's close to home. Corey Crowder- When I'm with You.
Honeymoon: Well, we had a 6 month old at the time who was still nursing so we couldn't leave her. So we ended up going to a hotel with her and I passed out fell asleep before we even got there. So I'm still waiting to take a honeymoon. Jonathan and I have never actually been on a vacation with just the 2 of us.
What would you do different?:
Hire a PROFESSIONAL photographer.
Take more pictures with Hazel.
Have a before the wedding "first look" with just Jonathan and I.
Here's us now... 3 years later! With 1 3 year old and 1 baby on the way! :)