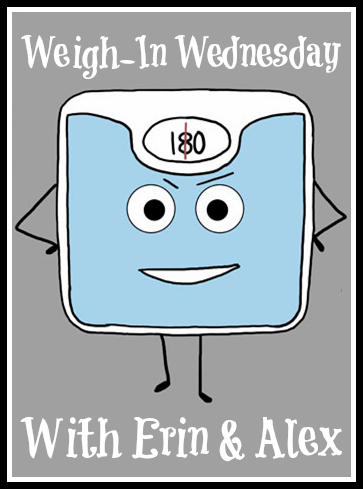 I had a great week last week, then the weekend came and I was like a bottomless pit filled with junk food. It was awful, ya'll. On Saturday we had Shane's for lunch then Papa John's pizza for dinner. Sunday we had Moe's for Hazels birthday lunch (she requested that), then Chili's for dinner. I also had half of Hazel's brownie topped with ice-cream she got from Chili's. That thing was AMAZING.
Anyway, I realized something on Sunday night. I felt like crap. I felt heavy.
I used to feel that way all the time. I don't miss it. It's a terrible feeling. Junk food does taste good, no one is denying that, but it doesn't feel good. As soon as I was done shoveling it in my face I felt like crap. That's an awful feeling and I don't like it.
That is why I'm doing this. I love the way I feel when I'm eating healthy and exercising. I love when I look in the mirror and my body has changed. I love having energy and the desire to get up and play with Hazel instead of pretending like I'm too busy.
There is no getting around it. Eating healthy and exercise make me a better person. There is no magic pill that will give me that same feeling as eating healthy does.
Now to the weigh-in.
Starting weight (1.2.2013) 230.4
Last week: 212.6
This week: 213.0
+.4
When I saw that I was disappointed. BUT I know it's because of my bad choices this past weekend. On Monday I weighed myself and it was 213.8, so I have lost a little since the weekend. I'm going to weigh myself again on Friday.
This weekend is Hazel's birthday party & Easter. Which meals food galore.
We are doing all the food for her party and we're going to do hamburgers, hot dogs, and chips. But we're also going to have a veggie tray and fruit skewers. I'm planning on eating a BIG healthy breakfast so that I can make good choices. I never make good choices when I'm hungry.
This first picture is from Hazel's first birthday party, 2 years ago.
I have lost 33 pounds since then. And I have gained so much self-confidence.
I never want to go back to that girl. That girl wasn't happy. Or healthy. That girl didn't know that healthy food can taste good and make you feel good.
Follow me on Instgram & My Fitness Pal: Kscott24