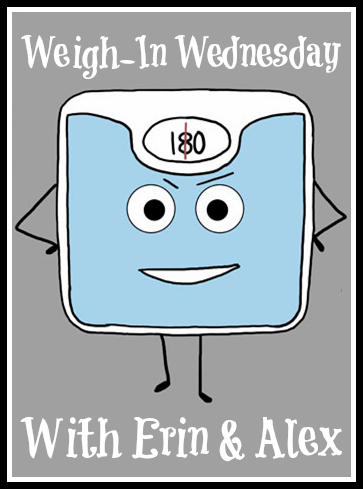 So I already wrote
this
post yesterday but my actual starting day was last Wednesday so I jumped the gun a bit and weighed in too early. I told you I was excited.
Here's what I've been doing.
Last week:
Wednesday: in the morning I did RPM (it's like a spin class) and then that afternoon I went with Jonathan and we did sprint intervals and weights.
Thursday: I did body combat (its like punching and kicking) and then RPM after that all with Jonathan.
Friday: I went to Body Pump with Kristy. It was my first Body Pump and I AM HOOKED. I love the weights and burn a ton of calories. It's a great full body workout.
Saturday: I had to take Jonathan to Body Pump so he could be as sore as me so we did that in the morning.
Sunday: I rested. Still watched what I ate but didn't exercise. I was so sore from Body Pump two days in a row!
Monday: I did Body Pump with Aimee in the morning then went back at night and did RPM with Jonathan.
Tuesday: Jonathan and I did Hot Yoga immediately followed by RPM.
I have also been tracking my calories on My Fitness Pal. Be my friend! My name is kscott24.
I've been trying to stay around 1700 calories a day.
Here are my before pictures... It has taken a lot of courage to post this so please no negative comments.
Thanks.

I am 6'1". For the record. Yes, I'm super tall.
So last Wednesday I weighed 230. 4
This Wednesday I weighed 226.0
That's a loss of 4.4 pounds!!! I am so so so excited!!
I also have been chugging water like there is no tomorrow. It's all I drink.
I am so excited about this link-up. It'll definitely keep me accountable!
I also have been measuring myself and you can see those
here.
If you want to do this Link-up here are the rules!
2. Must link back to the post with their button. It's on Alex's page!