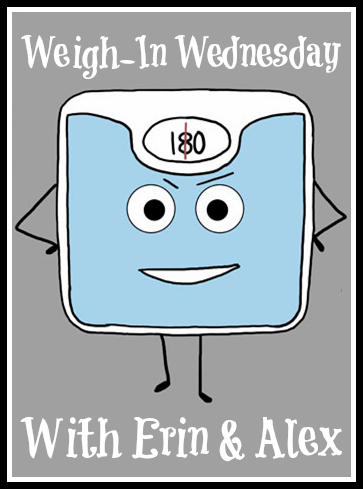 So... this week was a little disappointing to me. Not only did I not lose any weight... but I gained .4 pounds. (less than half a pound I know but I want the scale to go DOWN... not up!)
So starting weight: 230.4
But I'm not totally discouraged because my measurements all showed improvement!!
That's a grand total loss of :
9.5 Inches off my total body!! I checked and double checked all of these measurements because I couldn't believe it.
But I can definitely feel and see a difference!
That just goes to show you that the scale is a liar.
I personally would much rather have a difference in inches rather than pounds!

Here's what I did this past week:
I took last Wednesday off
Thursday: Hot Yoga immediately followed by RPM
Friday: Body Pump in the morning
Saturday: Body Pump in the morning
Sunday: ran 6 miles outside
Monday: Hot Yoga in the morning and Body pump at night
Wednesday: Body Pump in the morning
I stayed under my 1700 calories for all days except Saturday... Saturday I royally blew it. That's why I got my butt up and rain 6 miles the next day!
Hard work pays off people! Keep it up and the scale WILL reflect the hard work!
Here's to hoping that next week the scale will drop!