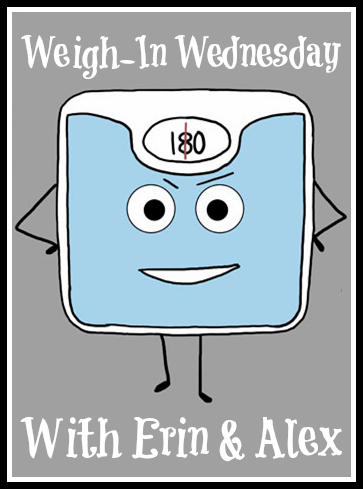 Why is it a good morning you ask?
Starting weight (1.2.13): 230.4
Hallelujah. I've done well this week. I could do better eating wise but I think that a good splurge meal once a week is healthy so I'm not beating myself up over it.
My new motto.
I am running out of healthy meal ideas. I feel like I cook the same things over and over and I really don't want to get "burnt out" so I'm planning on spending a good amount of time on Pinterest, Food Gawker, and other places to find new healthy, fast, recipes and plan out my next 2 weeks. It is so hard to do this because Jonathan, Hazel and I the majority of our meals from home. I'll either make Jonathan lunch or he brings left-overs from dinner. And unless Hazel and I go out for lunch we always eat here. It's great because I can control what goes into our food... but it sucks when I'm in a funk (like right now) and I have no ideas because we end up eating the same thing every day.
I have lost 16 pounds in 8 weeks. I can't believe it. I am over half-way there! I only have 9 more weeks to lose 14 more pounds. I can do this.
This was me last night in RPM
Here's what I did this week:
Wednesday: Yoga and stair master for 20 minutes.
Saturday: Tried to run on the treadmill but I had a head-cold and was feeling foggy and I kept losing my balance so I got on the stairmaster for 30 minutes then sat in the sauna. I was feeling terrible.
Monday: Body Step and Body Pump
Today I am really tired and we don't have small group tonight so I'm going to wait and go to Body Pump with Jonathan tonight and relax today. Hopefully I can keep my eyes open!
Also... if anyone wants to buy me this then we will be forever BFF's.
Let's kick-it-up this week!